Get Glowing! How To Have Great Skin This Summer
Summer has arrived and we're ready to kick back, relax and just enjoy being outside without freezing our buns off.  But first, skin care. One of the best parts of temperatures rising is that we often feel less need for heavy makeup. This is exactly why during the summer it's

all

about keeping your canvas healthy, fresh & protected.  
Keep scrolling for some of our best tips on how you can get your complexion looking glowy, dewy and flawless —no matter what your skin type!
The sun is out in full force so SPF is obviously more important than ever. Nothing beats being outdoors on a bright, warm day but we can all do without the added risk of hyper-pigmentation, wrinkles and skin cancer.  
Truth is, sun damage is one of the most preventable causes of premature aging. And did you know that for most people, 80% of skin aging happens in the summer? If you aren't protecting your skin against damaging UV rays, your complexion is just going to continually look and feel less smooth, glowing, and firm. REMEMBER prevention is everything. Take care of your skin now you so you won't have to fix it later.
Hot tip: Layer AND eat your SPF (yes, you heard us)
We love combining a zinc-based mineral sunscreen with a diet rich in antioxidants. Layering a zinc-rich SPF not only physically prevents the sun's rays from absorbing into the skin, but also can regulate oil production and soothe inflammation. Couple this with the amazing effects of antioxidants (more on this later) and you have yourself one powerful duo.
During hot and humid months you might notice your skin becomes more clogged. The answer to this is to increase exfoliation. Not only is it key to keeping your skin glowy and

hydrated,

it also boosts your cell turnover (

a fancy way of saying it helps dead, nasty gunk from clogging your beautiful pores).
There are so many powerful chemical treatments on the market but our fave exfoliation trick actually uses no products at all.  All you need for smooth, flake-free skin is a simple muslin cloth. With its finely woven texture, these clothes are gentle for even the most sensitive skin, yet still enough to slough off dead skin cells to reveal new, younger cells. We're all about keeping things simple.
Say hello to carotenoids for a sun-kissed glow

Look no further than Mother Nature for a helping hand in a youthful, sun-kissed glow —even without the UV exposure! Vibrant fruits and

veggies get their bright hue from phytonutrients called carotenoids. When you eat these foods on the regular, research finds,

they can quite literally make your skin glow from the inside out.
With more sunshine comes an increase exposure of free radicals that can dry out and damage our skin. To protect against this, your body and skin need antioxidants. Try increasing the amount of antioxidants in your diet and you will naturally see reduced signs of aging, a more dewy complexion and overall a healthier look to your skin.
The under-the-radar, super antioxidant that will come to your skins rescue

The real MVP in antioxidants is astaxanthin. It remains our favourite way to create that lit-from-within complexion that we are all craving this summer. Found in red algae, this super nutrient is a skincare ingredient you should seriously have on your radar right now. Not only is it nicknamed the "king of carotenoids", when it comes to its antioxidant capability it's been scientifically proven to be 6,000 x stronger than vitamin C, 800 x stronger than CoQ10, and 550 x stronger than green tea.
What's more: Astaxanthin uniquely works deep within your skin at a cellular level to help repair free radical damage, even skin tone, and repair your skins moisture barrier. The result? A glowy, radiant complexion you will be obsessed with.
Needless to say, we can't get enough of this transformative antioxidant!
For an easy way to get your astaxanthin fix, add Beauty Chews Glow Gummies

into

your routine. Each gummy is packed with both
both sustainably harvested
astaxanthin and vitamin E to keep your skin looking bright, smooth and oh *so* glowy.
☀️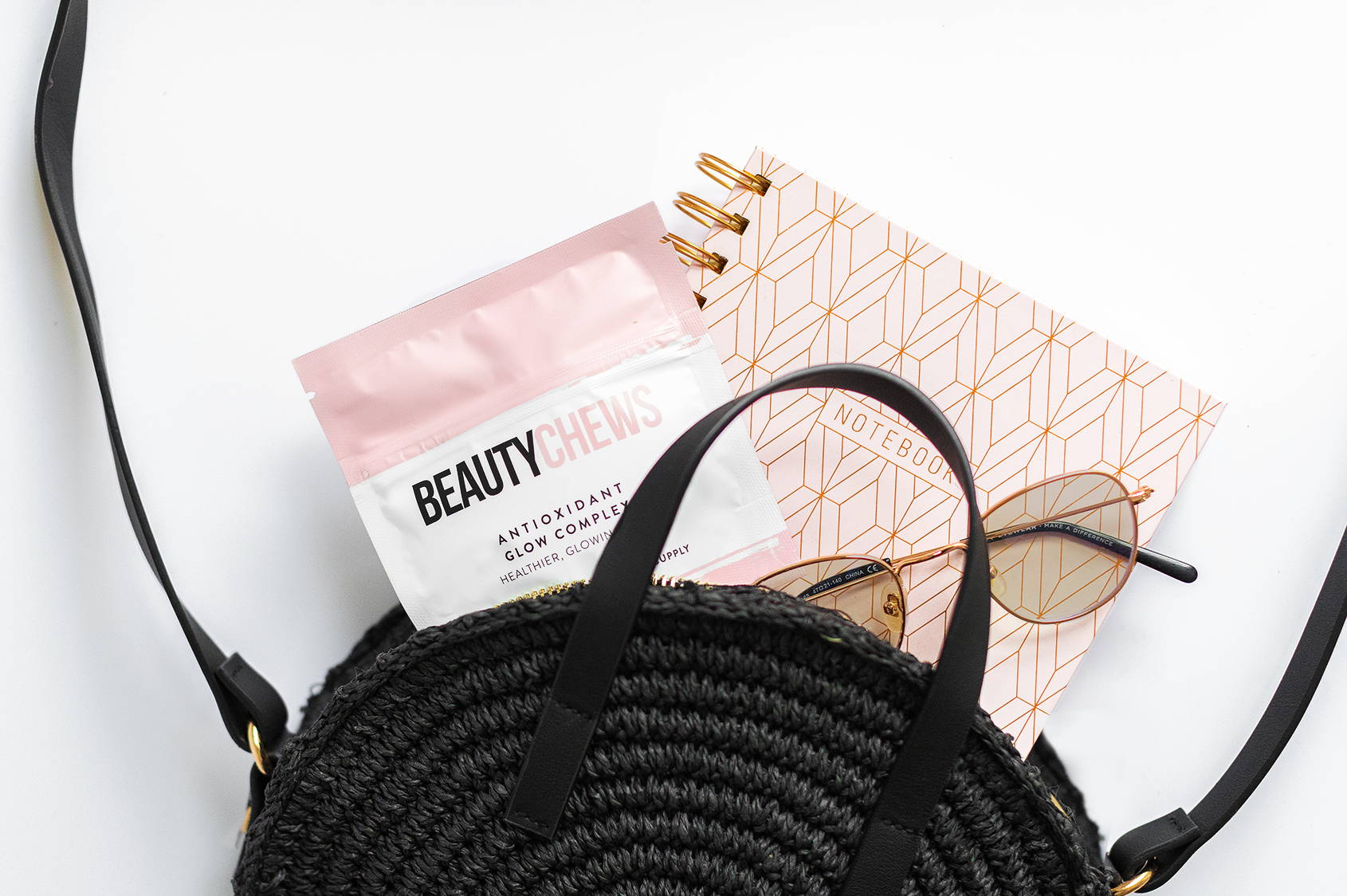 ---
---